15 Reasons to Move to Reno, the Biggest Little City in the World
Reno may be synonymous with flashing lights and first-class entertainment, but this city offers so much more. With a recent economic boom, Reno has become a technology hub, attracting major companies, such as Tesla, Apple and Amazon. Between the views of the snow-covered Sierra Nevada Mountains and meandering rivers that run throughout the city, it's no wonder why Reno appeals to the masses.
Whether you're looking to rent, buy or visit Reno, insight from locals can help you make the best decision for your lifestyle. Check out the experiences of some Reno residents before making a move.
1. What's your favorite Reno Riverwalk District attraction?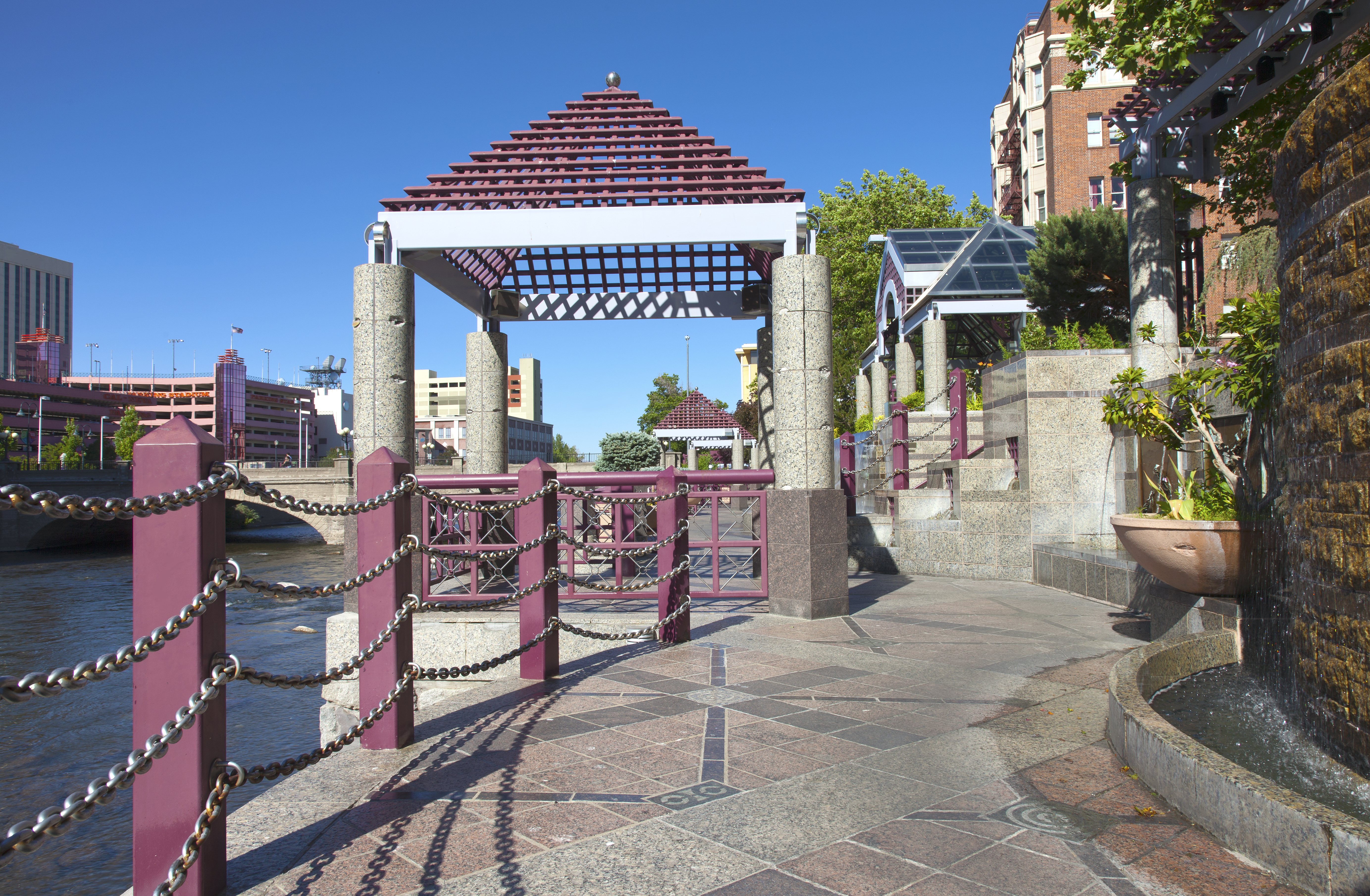 A new fave is the old post office, now known as 50 South Virginia. Built in the early 1930's, this art deco masterpiece is being repurposed into a fresh and compelling shopping center featuring a host of specialty shops, including an old fashion barber, a juice bar and a chocolatier. Also worth the stop is Hub Coffee Roasters right along the Truckee River. It's the best spot for post-workout coffee or morning break. – Vanessa Vancour of offTRACT
The monthly wine walk – 2 to 5 p.m. every third Saturday of the month – is a great way to enjoy the Riverwalk District in downtown Reno. For just $20, you get a wine glass and tastes of wine, food and culture at a variety of merchants. You also get exercise, fresh mountain air and conversation as you walk from spot to spot with your group of friends. – Amanda Burden of Edible Reno-Tahoe Magazine
2. What home feature is a must-have in Reno?
If you are looking to rent or own a home make sure you have a good view of the sky for sunsets, which are some of the most spectacular you are likely to see as the sun drifts down over the Sierras. – Addison Wilhite of Reno Rambler
A large garage for all the outdoor gear you'll soon own after moving to Reno. – Guy of the Reno Realty Blog
3. Would you rather spend an afternoon exploring volcanoes at Lunar Crater Field or hieroglyphics at Lagomarsino Canyon?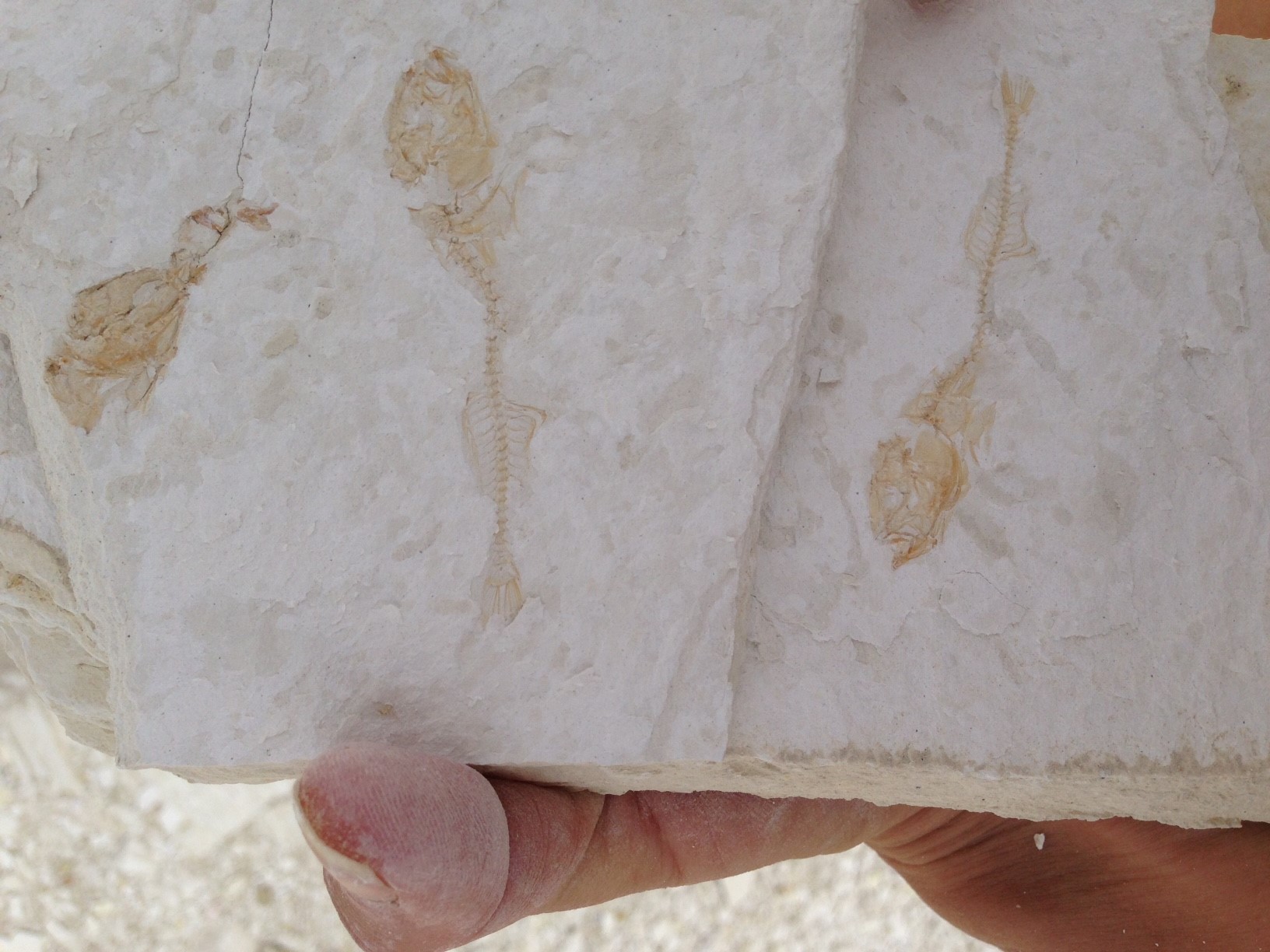 A fossil found in Reno. Source: Emily Reid and Vanessa of OffTRACT
The Lunar Crater Field would make a great backdrop for a photo shoot, but it's a decent drive from Reno. The hieroglyphics are amazingly interesting and not too far, and there are tons of petroglyphs! Crystal Peak near Verdi is awesome for collecting quartz. You can also find dried lake beds about 29 miles east of Reno, just off of Interstate 80, where you can find gazillion-year-old Stickleback fish fossils. – Vanessa Vancour of offTRACT
I love the hieroglyphics. As a writer, it's fascinating to me to see that even tens of thousands of years ago, people strove to make themselves understood and remembered this way. – Shaunta Grimes of Going Reno
4. What's your most memorable casino experience?
It's a joke among Reno locals that we hardly ever go to casinos, but if I do go, it's for the restaurants. When I was a kid, we'd go to the Clarion (now the Atlantis) for pizza. They had a great pizza place that would serve gourmet pies. You could get just about anything – even escargot, which we did try one night and it was … an experience. – Lauren of American Duchess
A little known fact, Reno's casinos, particularly the Grand Sierra Resort, host some of the best music. I caught Beck, Wilco and Andrew Bird at the GSR. – Addison Wilhite of Reno Rambler
5. What essentials should you bring to the Great Reno Balloon Race?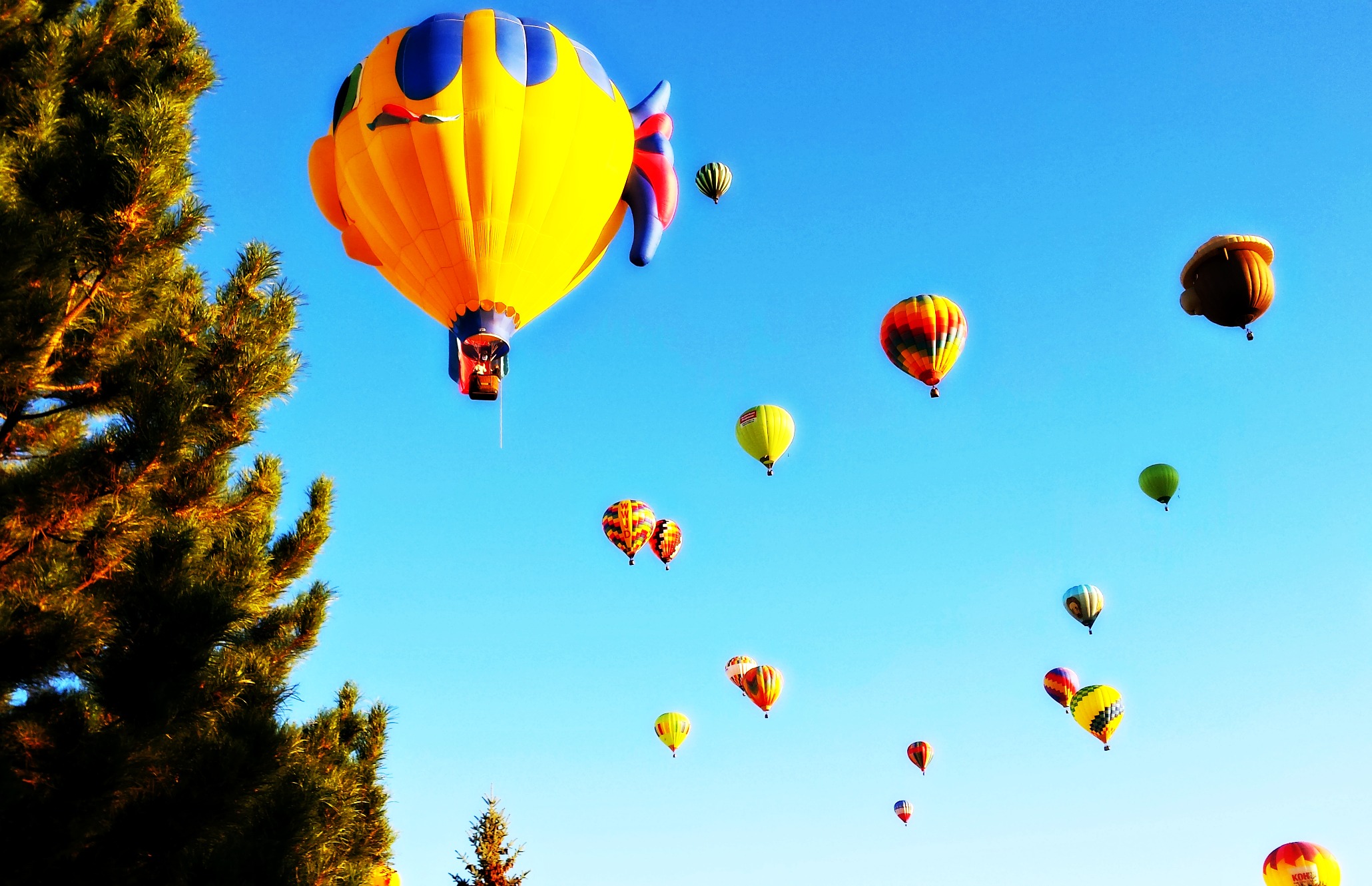 The Great Reno Balloon Race. Source: Shaunta Grimes of Going Reno
SUNGLASSES! My first year I totally forgot mine since it was like 4 a.m. when we left the house! We had to stop at a gas station outside the race and pick some up. They were so cheap they made me sick to look through the glass! – Laura of Olive and Love
Blankets and hot chocolate. We go early in the morning and it is fairly chilly. But it is amazing to cuddle up with the kids or a loved one, watch the sunrise then watch the balloons ascend. – Anjanette Young of Momma Young at Home
6. If you've attended Burning Man, describe the experience in three words.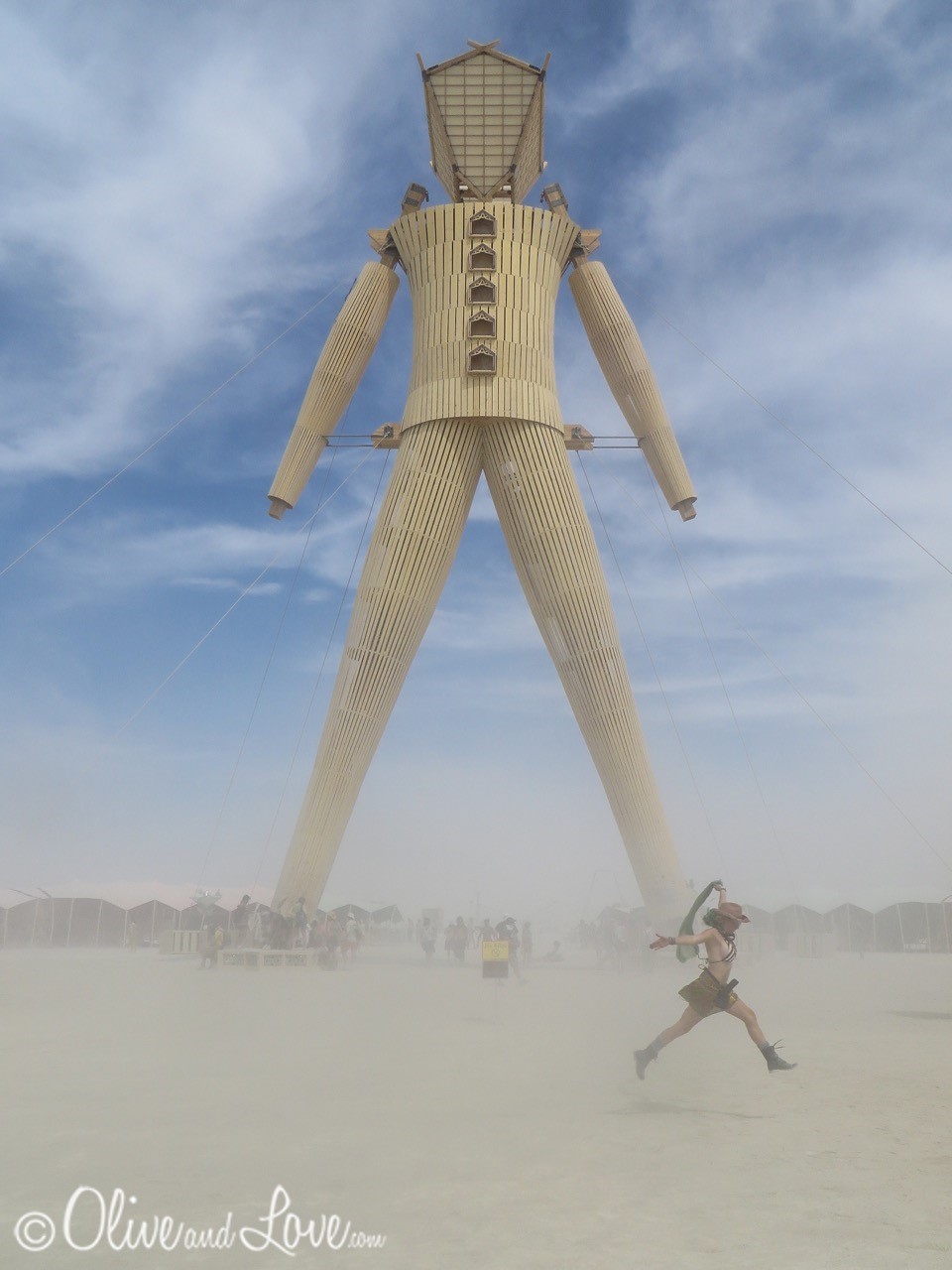 Burning Man Festival. Source: Laura of Olive and Love
Fills my soul. – Laura of Olive and Love
Just do it. – Guy of Reno Realty Blog
Phenomenal. Community. Art. – Amanda Burden of Edible Reno-Tahoe
7. Where can you find the biggest houses in the "littlest city"?
The Lakeside area. The homes are custom and many have barns and ponds and gardens. Really a picturesque area. – Laura of Olive and Love
There are a few areas – Lakeridge, Juniper Ridge and Eagle's Nest. Old Southwest has the ones with the most character and trees. Arrowcreek, Somersett and Montreaux have some whoppers too. – Lauren of American Duchess
8. What's your favorite local festival?
Rib Cookoff, by far! – Lauren of American Duchess
July is Artown in Reno. The entire city is like one big festival all month long. You can watch films on the grass. In Wingfield Park you can see free plays. You can go to events at the local museums. So much fun. I've participated in the Litcrawl as a featured author. – Shaunta Grimes of Going Reno
Reno has a crazy amount of special events from May through September. A must is the Reno Instagrammys, which includes a red carpet fancy-schmancy celebration to honor our local talent. We're also known for great, independent music with festivals like Fil Fest, a multi-day, multi-stage event put on by ONE guy. Proceeds from both aforementioned events benefit the Holland Project, an all-ages arts and music initiative by young people, for young people. – Vanessa Vancour of offTRACT
9. Where's the best place to go to enjoy the outdoors?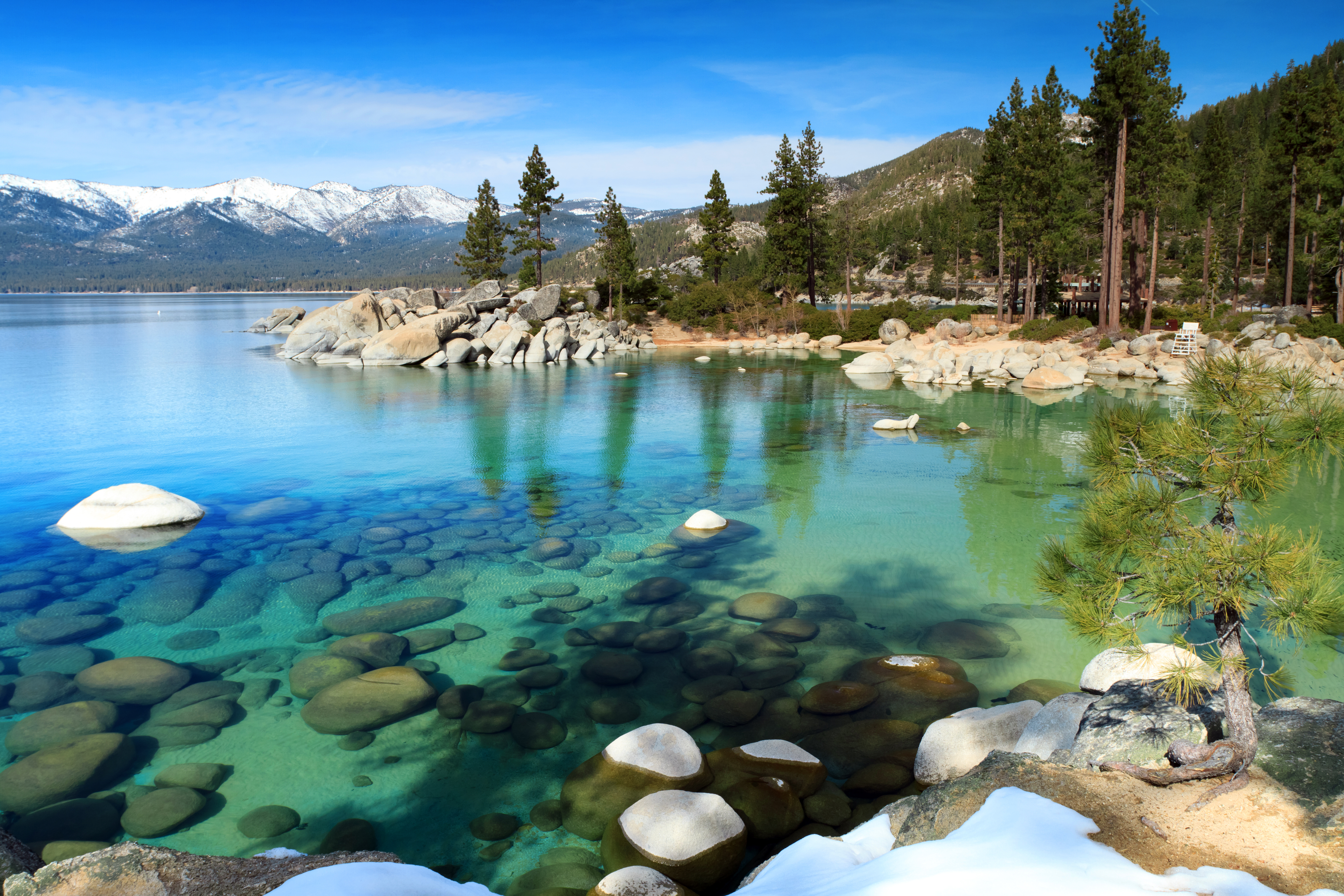 We're less than an hour from Lake Tahoe, which is one of the most beautiful places on Earth. In town, I love to take my kids to one of the many places on the Truckee River where you can swim. We also really enjoy Idlewild Park. The river runs right through it, it has some great walking trails, and my youngest daughter loves the playgrounds. – Shaunta Grimes of Going Reno
All around! The great thing about Reno is that we're absolutely surrounded by accessible wilderness. What's your sport? If it's hiking, you can access trails on Peavine from Somersett, Old Northwest, and Rancho San Rafael. If it's downhill mountain biking, Northstar's park in summer is world class. If you're into skiing, Tahoe has the highest concentration of ski resorts in the country, rimming the Lake. The nearest ones are just 25 minutes from Reno. If you like fishing, there's the Truckee River, Pyramid, Tahoe and Lahontan. The list just goes on and on. – Lauren of American Duchess
10. Where would you take an adrenaline junkie: BaseCamp, the world's tallest climbing wall, or Ultimate Rush Park, offering a combination of bungee jumping, skydiving and hang-gliding?
BaseCamp. Where else can you climb a building in the downtown of a city? Legally anyway. – Laura of Olive and Love
Climbing the world's tallest climbing wall adjacent to the iconic Reno Arch is a surreal experience. Plus, after you're done climbing you can hit up Heritage Restaurant just downstairs. The pork chop is incredible. The Ultimate Rush Park is perfect for entertaining a group with varied interests, and you could spend an entire day there. They have go-karts, miniature golf and a 180-foot-tall swing! – Vanessa Vancour of offTRACT
11. How optimistic are you about home values in Reno?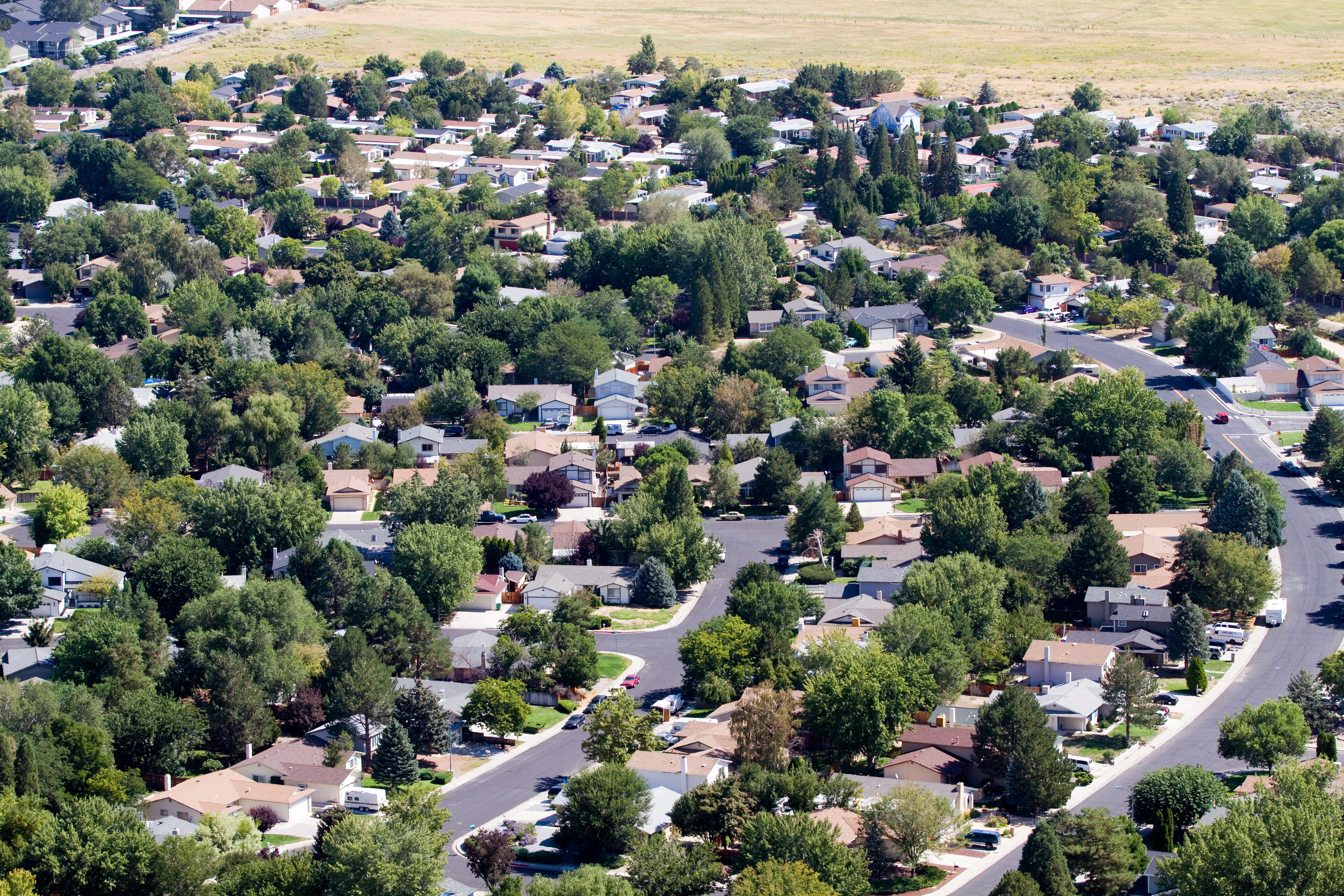 Reno is about to explode because people are discovering it's not just a low-rent Vegas wannabe. It's a university town with arts, culture and more outdoor activities available than most people have time to try. My house has doubled in value in the last 10 years. – Addison Wilhite of Reno Rambler
I am optimistic about the home values here. Reno is an amazing place to live. The quality of life can't be beat. I came here kicking and screaming from San Francisco and you would now have to drag me out of here kicking and screaming. We wanted to buy a house in San Francisco when we were there in 2000 and we only would have been able to afford a real fixer-upper. In comparison, the home that you can have in Reno is loaded with features and such a better value. We love our home here and it's maintained its value. – Amanda Burden of Edible Reno-Tahoe Magazine
12. What's the best local venue for live blues music?
3rd Street Blues Bar. – Guy of Reno Realty Blog
Whether it's blues, hip hop or rock and roll, we love the intimacy of a show at Cargo in the Whitney Peak Hotel in downtown Reno. And the sound system is truly stellar. – Amanda Burden of Edible Reno-Tahoe Magazine
13. What Reno neighborhood gives you the biggest bang for your buck?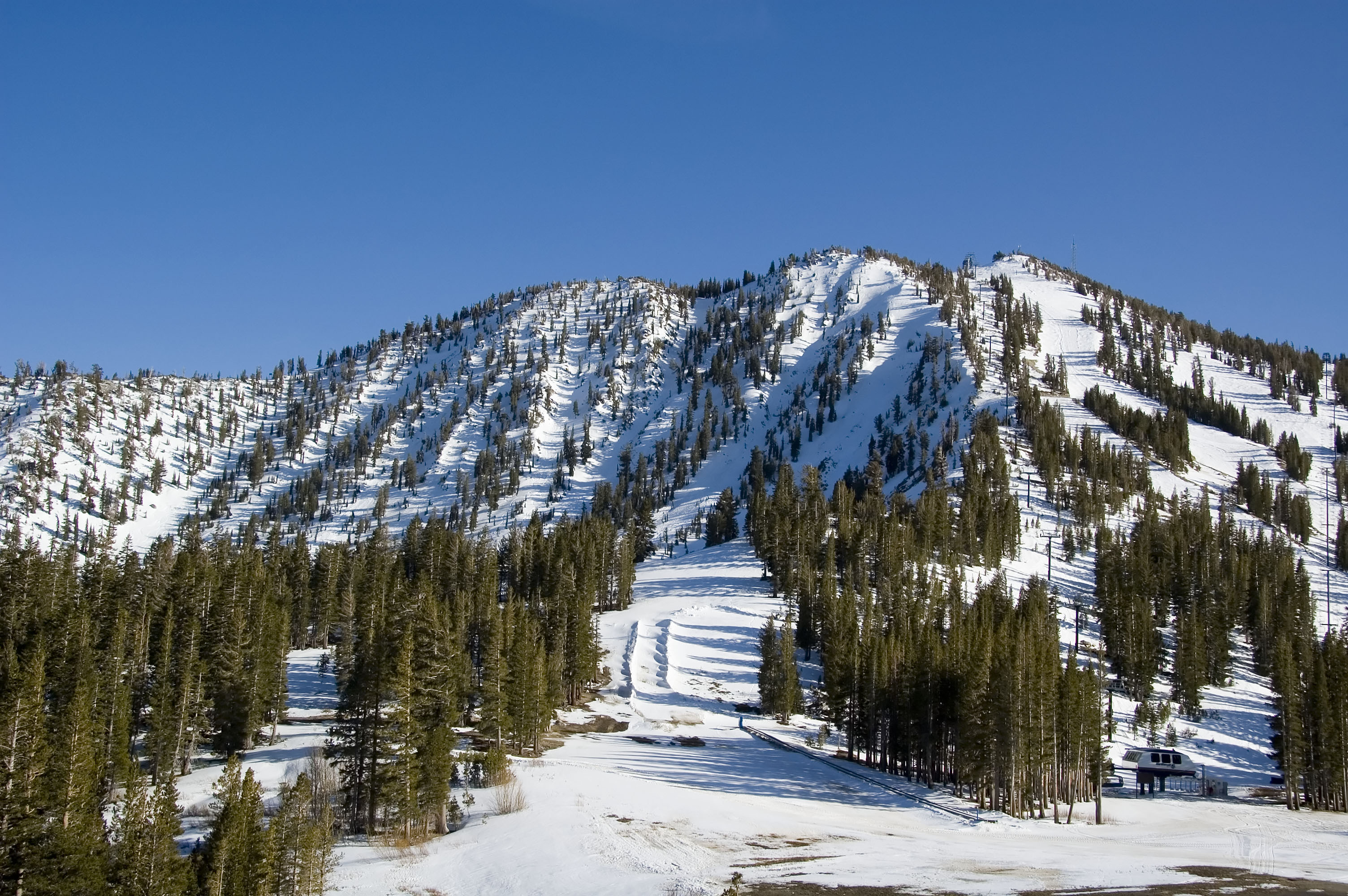 Damonte Ranch is more my style. I can see Mount Rose and love being next to the hills and seeing wildlife on a daily basis. – Anjanette Young of Momma Young at Home
This is a difficult question to answer – highly subjective. That being said, the homes in Cold Springs and parts of Spanish Springs offer homes at a relatively lower price per square foot. – Guy of Reno Realty Blog
I live just south of midtown, and I love being so close to the hustle and bustle. The midtown district of Reno is thriving and constantly changing. There are so many great restaurants, unique shops and great, old houses. – Shaunta Grimes of Going Reno
14. Where can you get the best breakfast in Reno?
Definitely try Peg's Glorified Ham n Eggs. They have some of the best breakfast food I've ever eaten. I also love Black Bear Diner and Red Hut, two local chains that have fantastic breakfast food. The "usual" at Red Hut is one of my favorite meals of all time, and it only costs $5.99! – Shaunta Grimes of Going Reno
There are a lot of great breakfast places here. I really like PJ & Co. on Wells Avenue. It's a casual, unpretentious spot with fresh and flavorful food. The huevos rancheros is to die for and the bloody mary's are so tasty. PJ & Co. also has my favorite veggie burger in town. – Amanda Burden of Edible Reno-Tahoe Magazine
15. Where would you go for a night on the town?
There are some great concerts throughout the year. The Cargo, The Knitting Factory, GSR and Boomtown have been keeping us busy. – Anjanette Young of Momma Young at Home
Beaujolais Bistro, one of the best restaurants in the Region, is right along the Truckee River in the downtown area. Enjoy a leisurely French meal with a great bottle of wine and then ride your bike along the Riverside Bike Boulevard to get to all of the downtown clubs. – Addison Wilhite of Reno Rambler
Related:
Powered by WPeMatico