A Local Look at Living in Louisville
Best known as the home of the annual Kentucky Derby, Louisville remains under the radar for most people. But, as the locals will tell you, Louisville isn't the small, southern town many envision. In the last decade, it has blossomed into a city that rivals other southern cities like Nashville and Charleston. Even as Louisville transforms, its history is not lost — everything comes with a side of the southern hospitality. It's not uncommon to find a new condo development on one block in Louisville and towering historic homes on the next.
With an endless number of bourbon bars, nearly a dozen museums and an intense basketball rivalry, Louisville manages to offer both the best of both worlds for those seeking the feel of a small town and the conveniences of a larger city. Check out what these proud residents love most about their changing city.
1. What's the biggest misconception about Louisville?
People tend to categorize Louisville as a small town with small town amenities. In reality, Louisville is the largest city in Kentucky and is the 28th largest city in the U.S. It has many of the same things big cities have like great cultural activities and a thriving arts scene. — Sharon Vornholt of Louisville Gals Real Estate Blog
People are often surprised by the ethnic diversity of the city, which is reflected in the diversity of cuisines in our fantastic independent restaurant scene — among them Cuban, Argentinian, Mayan, Vietnamese, Thai and of course American/Southern. It's either that or the correct pronunciation of Louisville: "Lou-ah-vull." Say it like you've had more than one bourbon. — Carla Carlton of The Bourbon Babe
Maybe that we can't compete with other similar-sized cities for the desirable young professional demographic (think Nashville, Indianapolis and Cincinnati). When it comes to housing stock and affordability, our incredible parks, a nationally-recognized dining scene and public/private civic leadership, Louisville can compete with anyone. — Jay Gulick of KY Select Properties
2. How has the city changed over the last decade?
To put it really frankly, Louisville has gotten a lot cooler. I think a lot of people have moved back here and brought pieces of where they've been. The new developments, restaurants and shops have all made it a much more dynamic city. We've still got a ways to go on embracing change throughout the city but we're definitely making moves. — Danielle Davis of Lou What Wear
Louisville has definitely grown in size. Many new areas such as Nulu and the Highlands have had complete makeovers and are among the hottest places to live. Certainly with population growth comes more traffic, so that has certainly changed over the last decade, but the city is doing a great job keeping up and is building new roads, new bridges with the Ohio River Bridges Project and expanding lanes everywhere you look. — Whitney Trowbridge of The Mommy Nest
I can't speak to the past 10 years, but over the past five years the foodie scene has erupted. There are great restaurants in every part of town that rival the type of cuisine that you will find in New York or Chicago. The best part? It comes with a side of southern hospitality that you won't find anywhere else. — Jen Mclaughlin of Comfortably Chic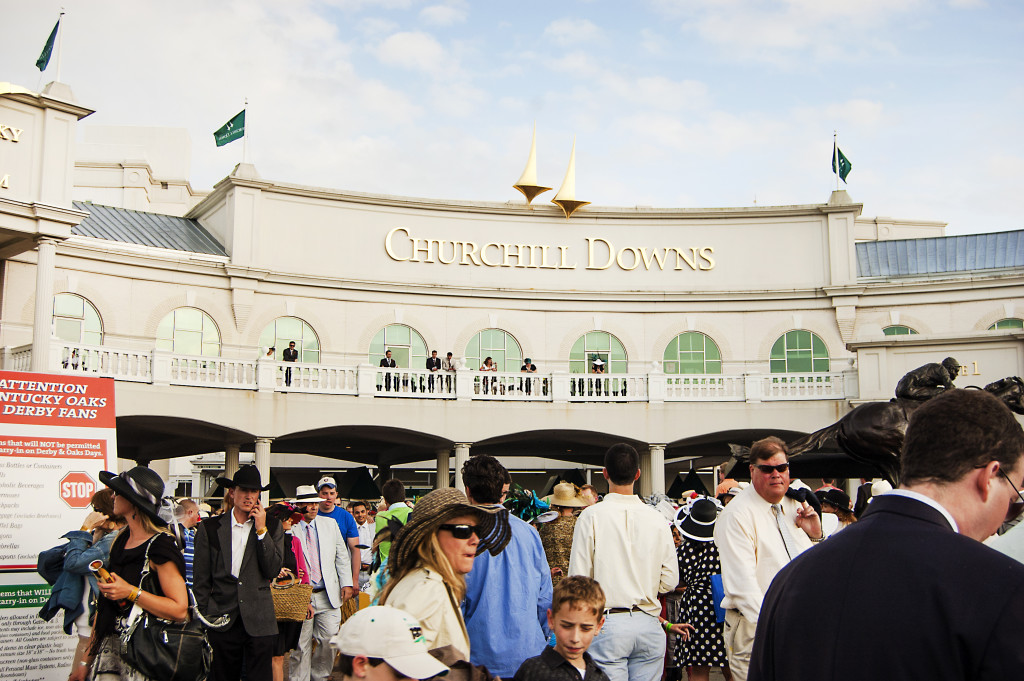 3. What's the best way to experience Derby Week?
Come early and take in the entire Kentucky Derby Festival. Thunder Over Louisville is the nation's largest annual fireworks display and is a great way to ring in the festivities with a couple hundred thousand other Louisvillians on the Ohio River waterfront. — Branden Klayko of Broken Sidewalk
The Kentucky Derby is actually a two-week celebration that starts with Thunder Over Louisville. Other Derby events include the Great Balloon Race, the Great Steamboat Race and the Pegasus Parade, all of which are held before the Oaks and the Derby. In a perfect world, someone visiting Louisville at this time of year would need to come two weeks before the Kentucky Derby to take it all in. — Sharon Vornholt of Louisville Gals Real Estate Blog
4. How would you describe the rivalry between the University of Louisville and University of Kentucky?
It's fierce, deep and spans generations. Forget blue or pink, babies come home from the hospital wearing red or blue. There is no such thing as staying neutral, even as an outsider you have to take a side. — Jen Mclaughlin of Comfortably Chic
Epic. Kentucky has no professional sports teams, so residents channel their passion into college basketball. You either bleed red or blue — there's no in-between. But fans of both teams have reason to be proud: Kentucky's won eight national championships and Louisville's won three. — Carla Carlton of The Bourbon Babe
Intense! I learned all about it when I moved here and was indoctrinated with U of L pride. Most of it is friendly and lighthearted, but man people take their basketball seriously in Kentucky. — Clare Brady of Fitting It All In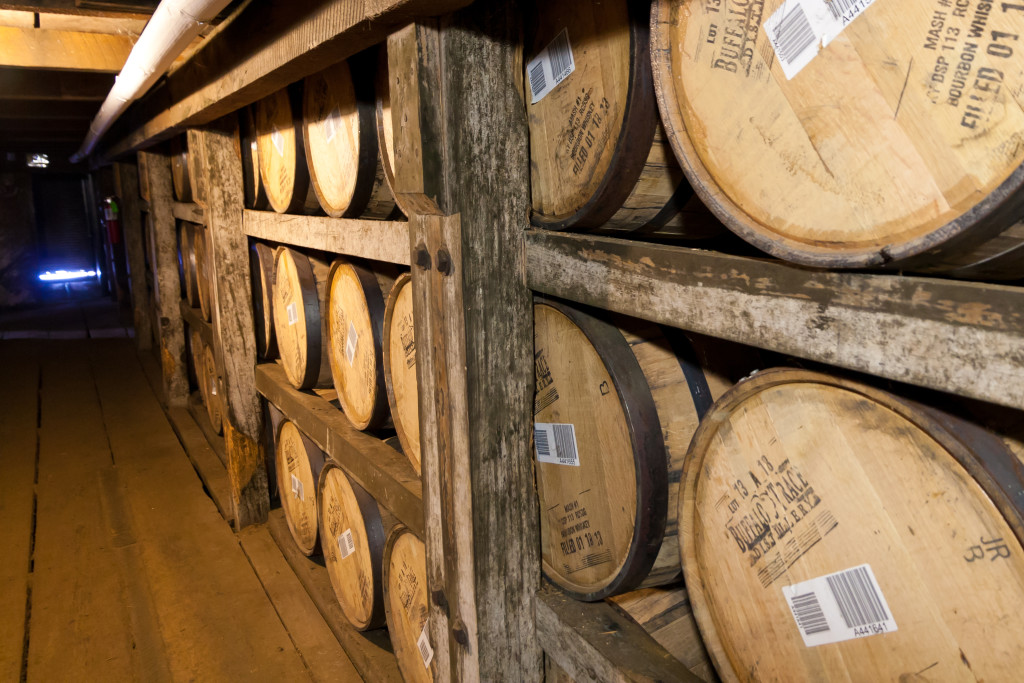 5. Where's the best place to try local bourbon?
There are so many great places it's hard to narrow them down. In 2008, Louisville established the Urban Bourbon Trail — nearly three dozen establishments that offer a minimum of 50 bourbons — some more than 100! — Carla Carlton of The Bourbon Babe
I don't normally divulge this information, but my top secret dive is Haymarket Whiskey Bar. It is within walking distance of the Convention Center downtown, the prices are ridiculously low, and the owner knows bourbon like you know the back of your own hand. Once a month, the bar features a master distiller tasting and discussion — a feature that sets Haymarket apart from other bars in my opinion. — Demitrius of The Bourbon Daily
Most people don't know that 95 percentof the world's bourbon is produced in Kentucky. Hands down the best bourbon experience in this area can be found on the Bourbon Trail which is an adventure that kind of wanders through Kentucky as you visit the different distilleries. If you are looking for a local experience here in Louisville, we have our own "Urban Bourbon Trail." — Sharon Vornholt of Louisville Gals Real Estate Blog
6. Is Forecastle Festival a big deal? If so, why?
Forecastle Festival is such a fun weekend in Louisville and they've done such a great job in establishing it as one of the "must-go" summer festivals. One of the best parts of Forecastle is the mix of local talents and big, national acts. It's always great to see the combination of the two when My Morning Jacket plays. — Danielle Davis of Lou What Wear
Forecastle has a lot of credibility because of the quality of the artists it attracts and the overall festival environment but also because the founder, JK McKnight, started it in Louisville in 2002 on a complete shoestring. Louisvillians are inordinately proud of things that start here. I think it does a great job of bringing together lots of things that make Louisville, well, Louisville: bourbon, great indie music, lots of friendly, creative folks, farm-to-table foodies and altruism — all on the banks of the mighty Ohio River. — Jay Gulick of KY Select Properties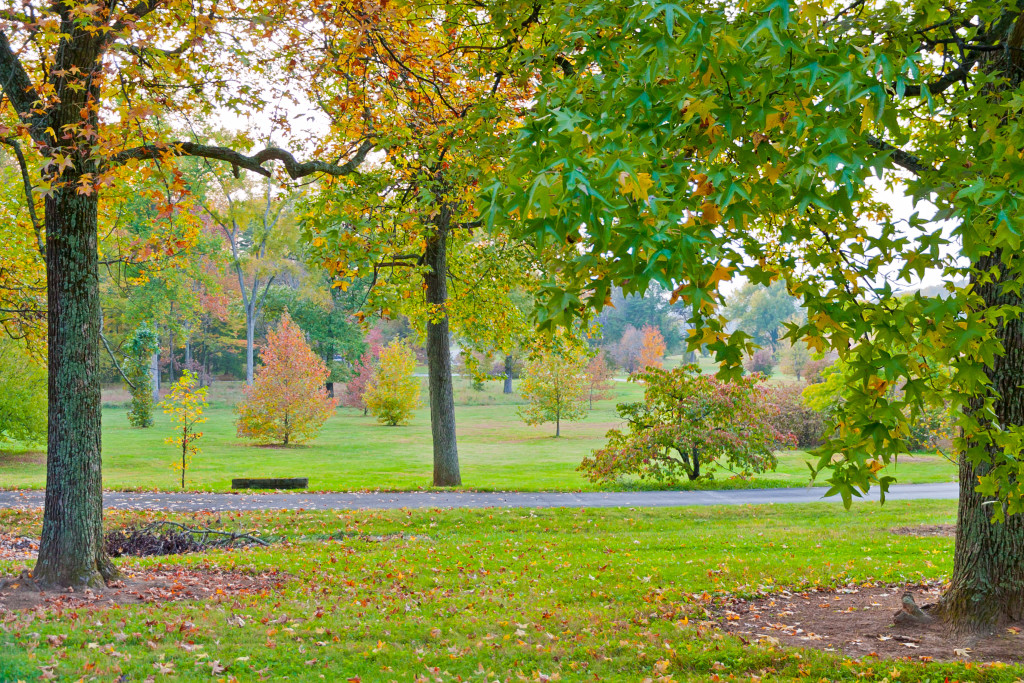 7. What's the best way to enjoy the outdoors?
The beautiful thing about Louisville is that it is a city of parks with relatively mild seasons. There are hundreds of miles of trails all over the city so I would suggest biking it. A picnic near the Ohio River at the Waterfront Park, camping in nearby Red River Gorge, and hot air balloon rides from Bowman Field are some of my personal favorite ways to enjoy the outdoors! — Demitrius of The Bourbon Daily
Louisville is fortunate to have an elaborate parks system designed by Frederick Law Olmsted, the father of landscape architecture who designed Central Park in Manhattan. Try wandering through the trails in Cherokee, Shawnee or Iroquois Parks for a dose of nature right in the heart of the city. — Branden Klayko of Broken Sidewalk
8. Would you rather live in The Highlands near Bardstown Rd., Old Louisville or St. Matthews?
Every neighborhood in Louisville has its own character. Old Louisville is dominated by ornate Victorian mansions, towering oak trees and wide sidewalks that make strolling and taking it all in a day long event. St. Matthews has real neighborly charm with a growing nightlife scene that is beginning to stretch into the already bustling Crescent Hill and Clifton neighborhoods. The Highlands is really a collection of several neighborhoods all lining Bardstown Road, which knits them all together. For a truly walkable neighborhood setting, the Highlands is still Louisville's top choice. — Branden Klayko of Broken Sidewalk
Well I live in St. Matthews, and I adore being close to Seneca Park, the friendly-family feel of the streets, and great "in between" location for the east end, the city and The Highlands. But I would love to experience living in The Highlands some time with its awesome shops and restaurant and proximity to Cherokee Park. — Clare Brady of Fitting It All In
All of Louisville's neighborhoods are unique. The Highlands often gets a lot of attention for its independent attitude, big-city-like walkability and central location. Old Louisville is a beautiful, diverse neighborhood that appreciates and protects its historic roots in the Victorian era. St. Matthews is a bustling suburb that supports local business and larger retailers. The right place really depends on what you are looking for. — Ashlee Clark Thompson of Ashlee Eats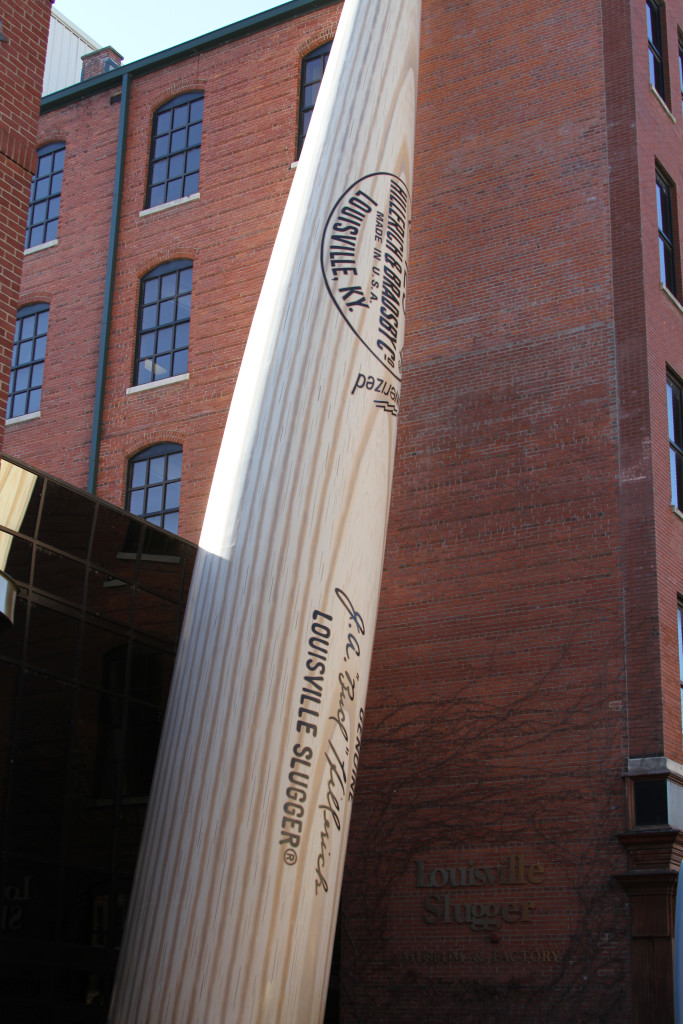 9. Which attractions on Museum Row would you recommend?
I love 21C Museum Hotel to experience some curated contemporary art. If you get hungry/thirsty, it's connected to Proof on Main that is an award-winning restaurant! — Grace Wainwright of A Southern Drawl
They are all great! There are 10 museums in a four block, easily walkable area. You have to visit the World's Largest Bat at the Louisville Slugger Museum & Factory! Also appealing to kids and families, I highly recommend the Kentucky Science Center. And for the artsy type, 21C Museum Hotel has all sorts of great things to view! — Whitney Trowbridge of The Mommy Nest
10. Where can you get the best soul food in Louisville?
It would have to be a tie between Franco's and Shirley Mae's Café and Bar. The folks behind Franco's previously ran a soul food restaurant that was successful for decades in the West End of Louisville, so Franco's smoothly operates based on previous years of lessons learned. Shirley Mae's is closed three days a week just for food prep, but it's worth the wait once you try the meatloaf, chicken or ribs. — Ashlee Clark Thompson of Ashlee Eats
Frankfort Avenue Beer Depot has probably the best BBQ in Louisville! It's a quaint place that never disappoints! — Grace Wainwright of A Southern Drawl
Hands down the best soul food in the city is at Dish on Market. Jalapeño cornbread with apple butter that will bring tears to your eyes. Chicken and waffles that will make you eat until you hate yourself. Hot browns made with Texas toast and homemade mornay sauce so good that people have planned their vacations around it. (No, seriously). REAL Kentucky Fried Chicken. — Demitrius of The Bourbon Daily
Related:
Powered by WPeMatico