Before & After: Dark Corner Kitchen Turned Bright Dining Nook
When a young South Carolina couple purchased a modest cottage, their goal was to turn it into a charming and functional home for their growing family. The only issue? There was no dining area, and only a small corner kitchen. That was a major issue for this family that loves to entertain.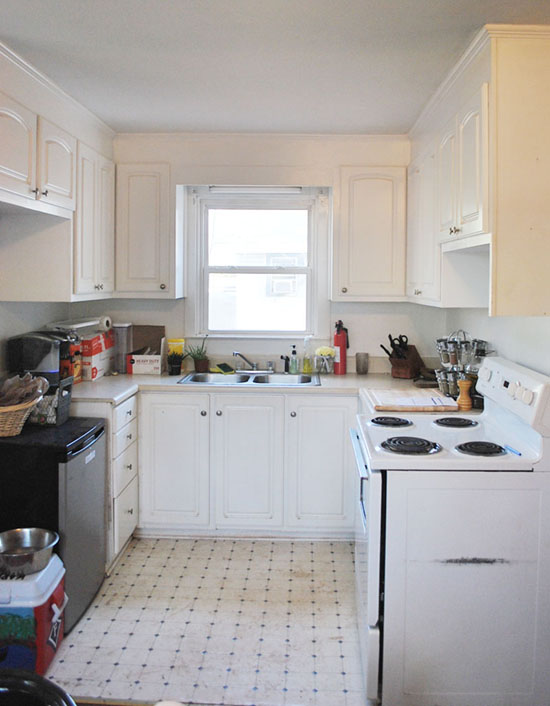 Originally, the home's small kitchen occupied the corner that would become the dining area.
The couple's first step was to move the small corner kitchen to what was the garage, creating a large, open space to cook and congregate with friends.
That renovation left a small empty corner off the living room and kitchen. The homeowners decided this spot could work perfectly as a dining area.
After the space was gutted and refinished, the couple traded their large farmhouse table for a smaller circular table that would fit the same number of people, but saved significant space.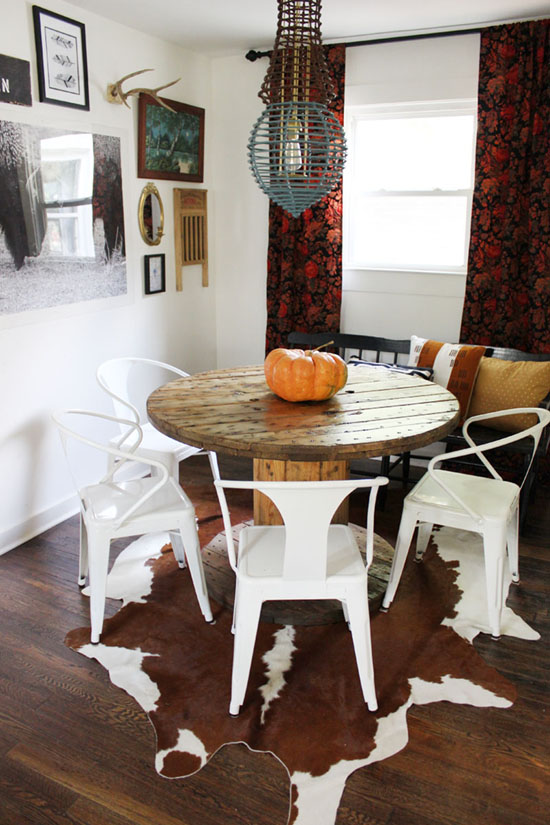 Finding the right dining table for the new space was key.
The new dining area was only eight feet wide, so there wasn't clearance to have chairs all the way around the table. Instead, the homeowners tucked a bench up against the window to allow for more seating, gaining space by pushing it all the way against the wall.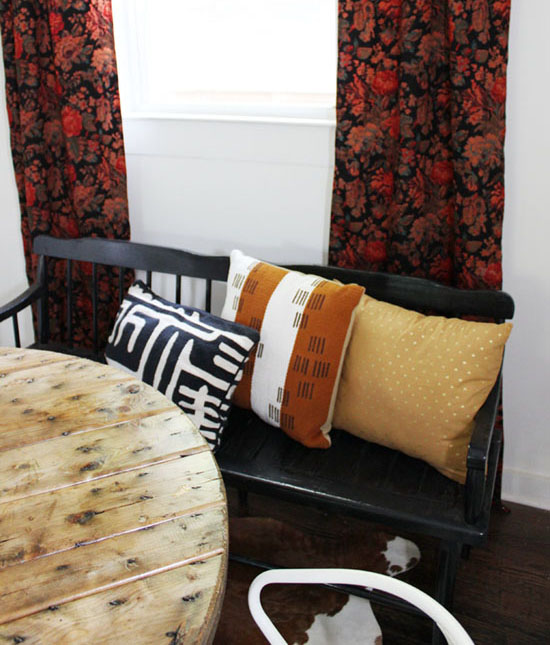 Pushing a bench against the wall created more seats at the dining table.
Tucking the table and bench back into the nook left room for a hutch, which boosted storage in this small house. It also made the space feel more like a separate and functional dining room, even though it was open to the living room and kitchen.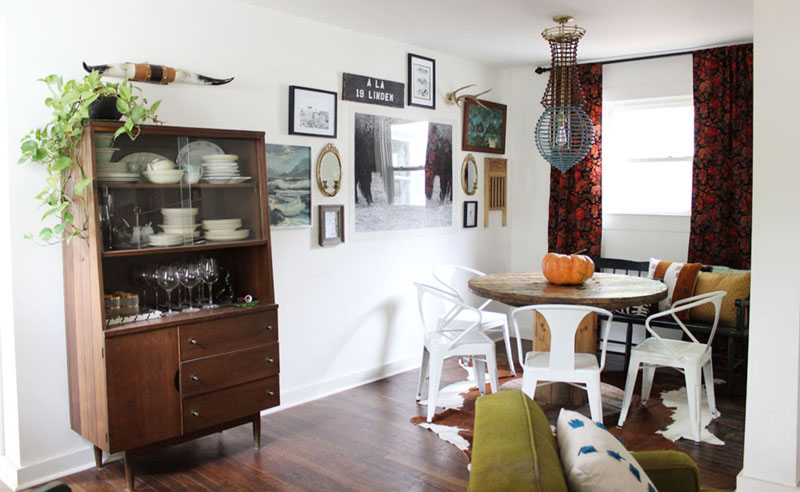 The new dining space packs a lot of personality and entertaining potential into a small space.
While this dining area may be small, the homeowners packed it with style and personality. From hanging bold, patterned curtains to the large-scale gallery wall, this space makes a statement – and makes every meal eaten here just a little more fun.
Photos courtesy of The White Buffalo Styling Co.
Related:
Powered by WPeMatico