Home Away from Home: Moving and Putting Down Roots Across the Country
Moving is daunting. Moving across a state or the country is downright intimidating. Yet in an increasingly mobile society, more and more people pack up to move thousands of miles away.
Moving as an adventure
So how do you handle it? Think of it as an adventure, advises Lindsy Read.
Last year, Read moved from Tacoma, WA to Nashville, TN with her husband and their toddler son.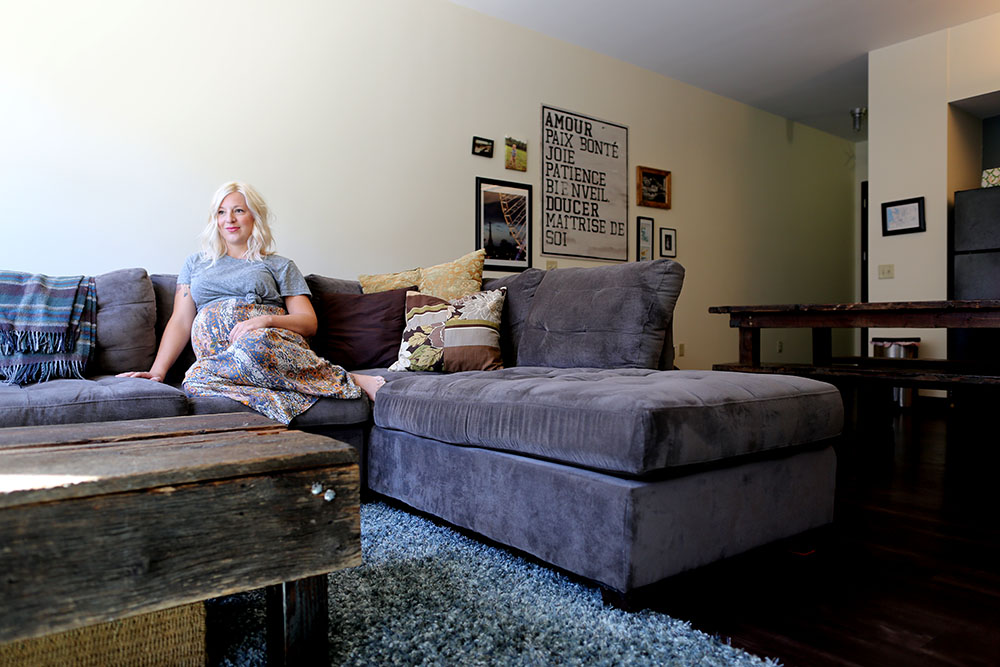 Lindsy Read moved to Nashville early in 2015 with her husband and son. Now she's feeling settled and expecting a child.
"It took 4 days of driving about 10 hours a day with a three-year-old," Read said. "He did really well; he thought it was an adventure."
Read and her husband made it an adventure, stopping whenever the urge struck, and using the HotelTonight app to grab last-minute hotel deals.
Pare it down
Read's other big tip for moving? Simplify. The couple chose to drive out with a single rental van, packing only what Read thought was essential: a family, a kitchen table a friend made, decorations that reminded her of home, and anything her grandfather built.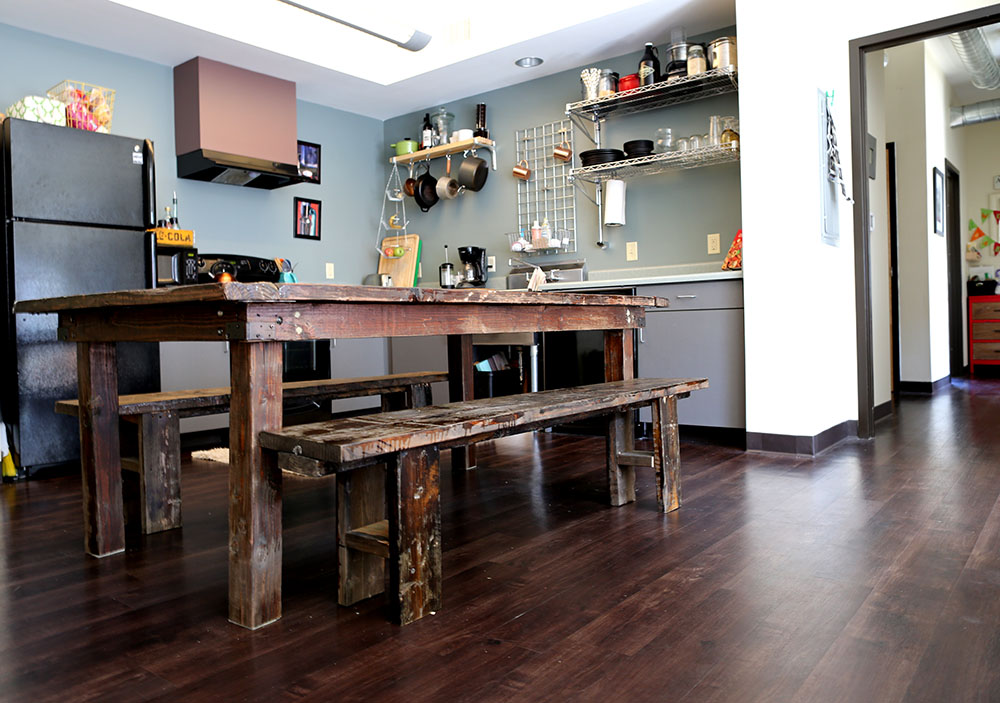 Only furniture with sentimental value, like this table built by a family friend, made the cut for Read's cross-country move.
"If it's not sentimental, then don't bring it," she said.
She also flew out six weeks prior to moving to find a place and determine what could go in her new home.
"I knew what furniture to bring, what we needed to sell and give away," she explained. "If you know where you're going to be moving, have a plan about where the furniture is going to go."
Like Read, Natalie Ensor recently moved out to Nashville, making the trek from Southern California with her two children and husband. And like Read, Ensor recommends paring down everything.
"Technically, you're paying for everything you move," she said. "Be intentional about the pieces you bring. "
Embrace a new place
When Ensor moved to Music City, she didn't know anyone, and she knew that the transition could be difficult. She tackled the problem by immersing herself the moment she moved.
"I take my kids with me everywhere I go," Ensor said. "They've built relationships with the staff of restaurants we go to, and the librarians at the library. Taking them out and exposing them to the city helps them embrace the idea that this is where we live now – this is our community."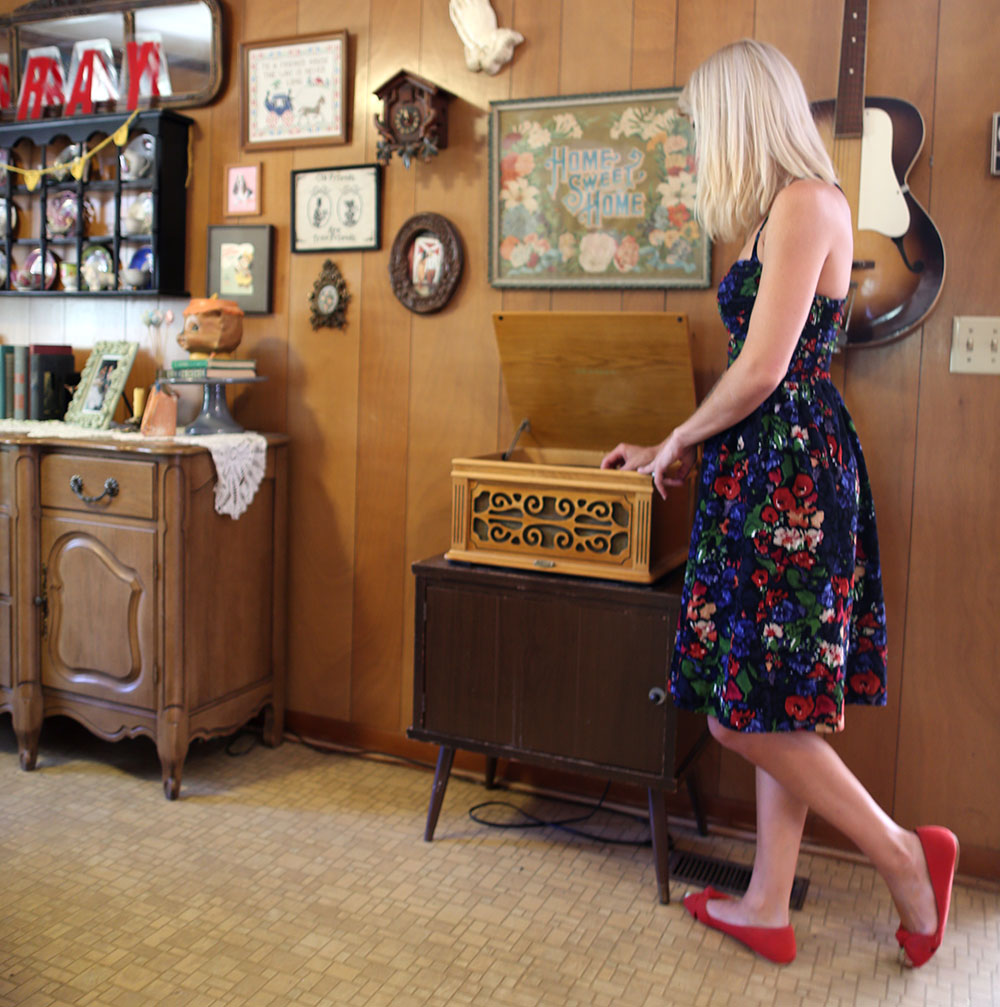 Natalie Ensor and her family moved into a 1950s-style ranch home near Charlotte's Pike in Nashville. She's planning to update the kitchen and add on space to the 2-bed, 1-bath home.
Both Read and Ensor looked to social media to connect them to other mothers and other people with similar interests.
"Instagram has been the best way to find places around town," said Read. "Nashville Food Fan is an account we follow, and it's great about posting new restaurants to try."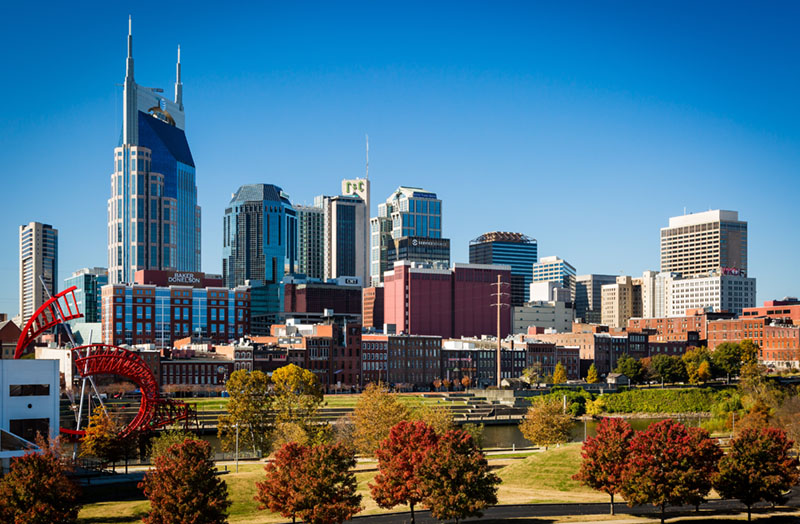 Meeting new people in Nashville has been part of the adventure for Ensor and Read.
Read said she's been bold about making connections.
"I met a mom at a restaurant, and our kids connected and played [together]," Read said. "Later that day, we saw her again at a park and I told her 'I think we should be friends.' So we exchanged phone numbers and have hung out several times since."
Of course, it's ultimately how you view the move.
"There are things that aren't here that were in California, but there are things here that aren't in California," said Ensor. "[Nashville] is not worse or bad, it's just different."
Related:
Powered by WPeMatico