The 5 Must-Haves of a Luxury Closet
It's no secret: we all dream of a luxury closet – a space we can walk in and out of over and over again and never get tired of its look. A closet so glamorous we would consider trading in our regular ol' bedroom to stay a night or two in its primped perfection.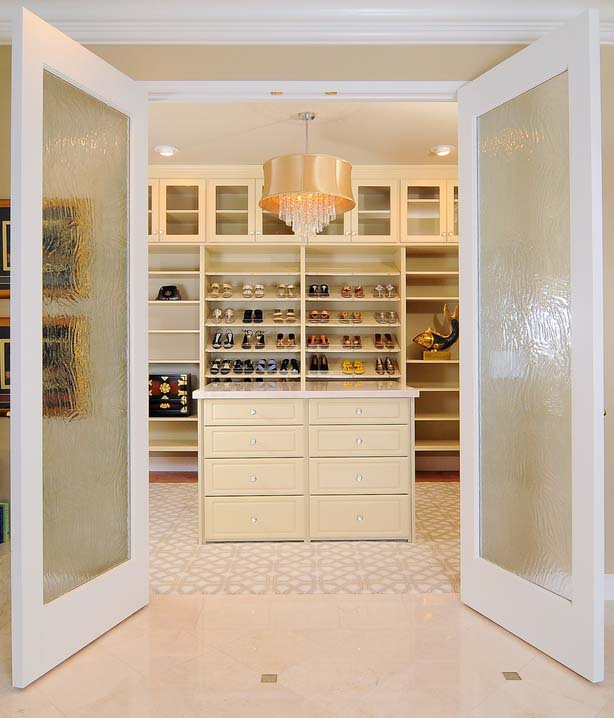 Five basic elements go into creating a luxury closet fit for royalty. Follow these tips to create the closet of your dreams.
Light and bright
This is an easy one. Any celebrity or socialite will tell you that the key to a classy closet is to make sure it has lots of light. Nothing is worse than trying on your favorite top only to be spoiled by iridescent lighting or, worse, no lighting at all.
If possible, build your dream wardrobe room near the exterior of your home so you can install windows and doors to bring in some oh-so-luxurious illumination.
Pro tip: Consider white paint and cabinetry to accentuate the brightness.
Wide open spaces
Another key element found in the best closets? Plenty of space. Racks, shelves, rods – they're all key in displaying your treasures, and only add more sophistication to the space.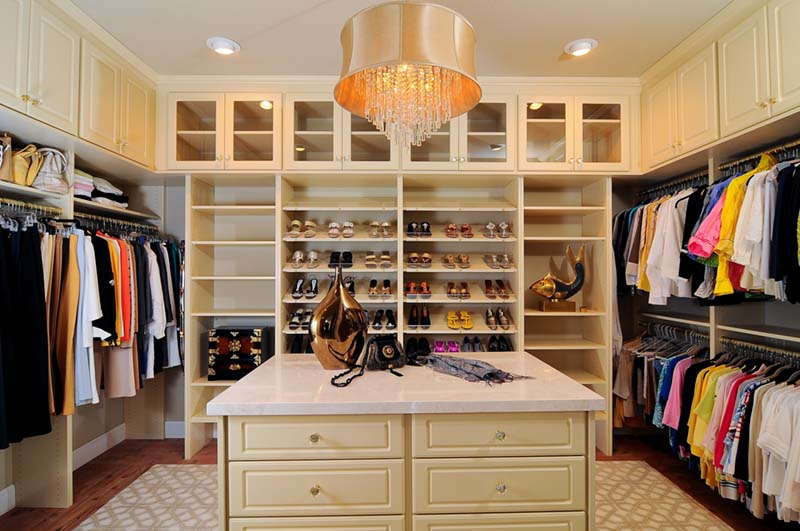 Luxurious closets always have plenty of space for old and new, so consider installing a custom closet system for all of the room you could ever need.
Pro tip: Create individual cubbies for shoes. Small cubicles for your favorite kicks create organization and easy stowing, as well as a stylish way to show off your collection.
Island oasis
Fashionistas know a thing or two about interior design. Add an island in the middle of your walk-in wardrobe for a sophisticated focal point, as well as added function.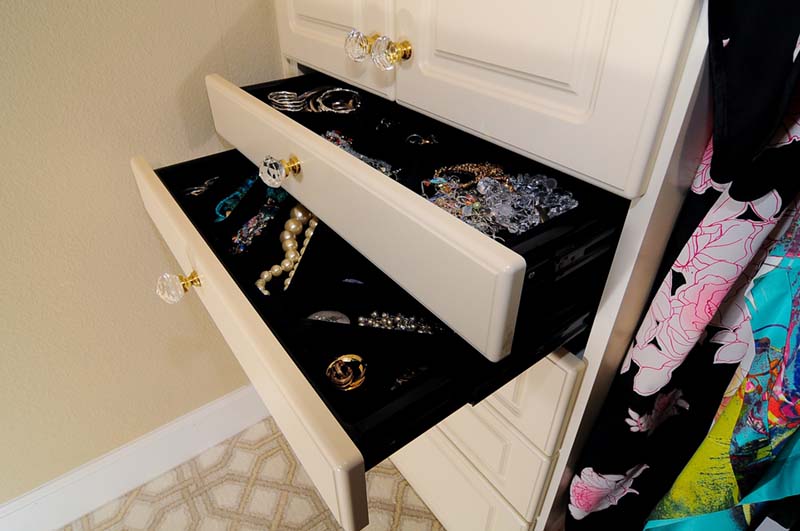 Islands are great storage units for accessories or smaller items that could get lost in your lustrous space. Add small shelves, buckets, baskets and drawers to your island for savvy storage.
Pro tip: Make your island top out of glass instead of marble or wood. This way you can see your baubles – whether they are watches, cuff links or the Queen's jewels – and are more likely to wear them. If that isn't an option, use jewelry organizer inserts made of velvet within drawers for a plush look and feel.
Glass act
Adding glass or Lucite elements to your closet creates dimension, transparency and elegance all at once. Use crystal knobs and handles, glass door inserts and paneling for instant ooh-la-la.
Installing glass-front doors also helps you see where your most prized possessions are stored, and reinforces organization.
Pro tip: Use Lucite toe-kicks to stop shoes displayed on an angle and to create a boutique-like feel in your closet.
Elegant illumination
Last but certainly not least, you'll need a gasp-inducing light fixture to hang right above your accessory island. Try sparkling chandeliers, glistening globe pendants, or even a modern mixture of both for full-on fabulous.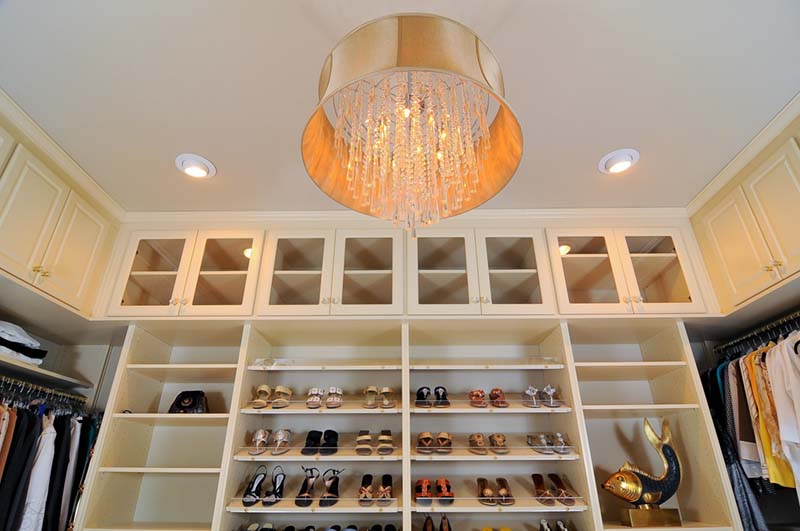 Don't forget to add lighting elsewhere, like underneath shelving and near side walls for extra glow.
Pro tip: Don't hang your light fixture too low. A 30- to 36-inch margin between the bottom of the light fixture and the top of the surface ensures safety and balanced brilliance.
Creating a luxurious closet doesn't have to be completely out of reach for the common homeowner. With a touch of elegance and some design know-how, you can create a wardrobe room fit for your dressing needs.
See more luxury closet inspiration.
Need help taking your closet to the next level of luxury? You're in luck! Zillow Digs and The Container Store are teaming up to give one lucky winner a $5,000 shopping spree at The Container Store, as well as a consultation with a closet organizer. Enter now for your chance to win!
Photos courtesy of Kerrie Kelly Design Lab.
Related:
Powered by WPeMatico